Posted on 21th, Nov 18
M4 Car Removal buys cars without rego, unroadworthy and cars that have been damaged or written off by insurance in an accident.
Quick and efficient, we understand the value of time and money. We give you the price the market offers plus a small mark up on top of it – as a gesture of goodwill.
We buy cars, trucks, vans, and 4WDs for a living – Get Top Cash for Cars With Us
We've been in the cash for cars business for so long, it's now second nature to us.
We have an extensive database of sales that have occurred across the country. We know what cash for cars offers has been made on auto to up to a few hours ago.
This currency of information and knowledge allows us to offer you a fair price that other Cash for Scrap Cars dealers are simply not able to.
Fair and just in our dealings with you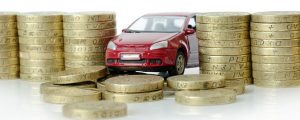 We will always offer you a price that is on par with what the market offers – with a small mark up on top.
Courteous, polite and honest in our dealings – we will treat you with respect always – never assuming – even once – that you are desperate to sell your car.
We realize that you are our client and we will never exceed the boundaries that you set for us in this regard. Our goal is to provide you with quick cash for cars sale, one that are completed within a few hours of you calling us to request a quote.
Our price is fixed, and it's hassle free
Auto dealers can negotiate with customers for hours – sometimes, even days.
This isn't necessary in our business where we buy junk, scrap, abandoned, cars with no rego on them, cars that have been written off by insurance – cars that have been damaged or badly dented in an accident.
In our business, prices are fixed and transactions are efficient and quick.
If your Auto has no commercial value attached to it- we will provide a FREE Car Removal
Sometimes vehicles are so badly damaged they have no commercial value attached to them anymore. In these cases, we do the best we can – we tow the vehicle away for FREE – not many will. So, with us, you are assured of a Free Car Removal that won't cost you a cent.
To learn more about our service or to get a cash for cars quote, please call us at 0469 129 129 or Get Online Form.