Posted on 28th, Jun 22
When your car is no longer valuable or safe to drive, selling it can be your only choice. A car is frequently seen as a material asset. However, a rusted-out car will take up needless room and can even lower the value of a property. You should go through every step carefully while selling your car.
You should be cautious as you carry out each process, from locating the authorized car buyer to finishing all the documentation. We are aware of how challenging it may be to keep track of all you need to do when thinking about cash for cars in Sydney. To assist you in understanding what to bear in mind before you hand us the keys,
We have created the following list.
Arrange all the documents

You must make sure the paperwork is complete in order to finish the process and sell your car in Sydney. For a seamless scrap car removal in Sydney, you will need to show proof of legal possession. You can discuss each document independently with our team of specialists if you don't have the entire collection of documents.

Be upfront when discussing the damage and state of your vehicle.

The majority of us frequently try to pretend that everything is OK with our car. We are all aware that a car loses value every year. The car's value will probably fall even further if it is damaged. For the best price, you should be open and honest about your car's current state. You'll get a fair quote for cash for cars Gold Coast if you're honest and upfront. If you attempt to hide these details, you might eventually have to deal with a number of unexpected issues. As a result, by being honest with us, you can benefit yourself. Feel free to discuss your questions with our cash for car Sydney team.

Examine and clean the car

We will accept your car in its current condition, regardless of how bad the damage is. However, we frequently advise our clients to wash their cars and look inside to see whether they have left anything behind. Always think about giving your automobile a quick look before giving us the keys. Cleaning and inspecting the interior of your car can be a good choice. There is a risk that you may have kept some goods in the car if you used it regularly. Make a second pass through the interior of your car to make sure nothing important is still there.

Have a mechanic go over your car

You can better understand the issues and degree of damage to your car by having it inspected. You will gain a thorough understanding of the state of your car. This might also assist you in determining the value of your damaged or scrap vehicle. Moreover, it will make sure that when you receive a quote for your scrap car, you don't overlook any significant damage or technical defect.
Get A Sydney Cash for Car Quote with M4 Car Removal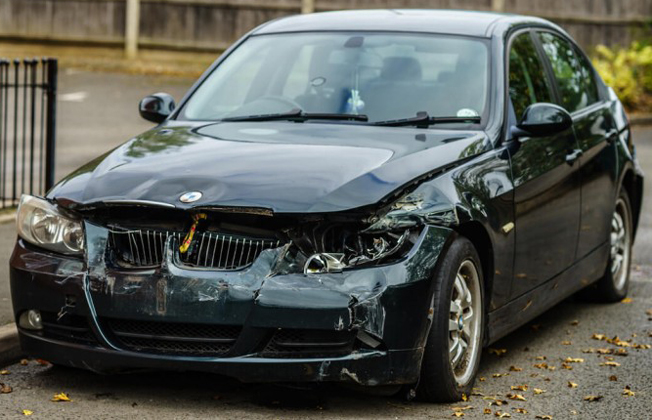 M4 Car Removal is a cash for car company in Sydney who will handle your scrap car removals. We will provide a free quote for you to review and contrast with market rates. By selling your damaged vehicle to us, you can avoid all the hassle. You won't have to stress about getting the correct cash for your car, regardless of how old, unwanted, wrecked, or accidentally damaged it is. We will provide you with a reasonable estimate for scrap car removals in Sydney. We will handle everything, including picking up the car from your doorsteps and helping you with the paperwork.
Just provide us the information we need to continue. Within 24 hours of sharing the basic data about your car, you will receive a cash for car estimate. If you have any questions, our team will be here to answer them. Our eco-friendly scrap car removals do not harm the environment! For outstanding and cost-free car removal services, get in touch with us. Fill out our online form to get an instant FREE quote!
Call us today at 0492 222 111!