Cash for Scrap Car - Within 1 Hr We'll Buy Your Car‎
Get Paid Cash for Scrap Cars Sydney
M4 Car Removal pays cash for scrap cars. We want the metals of the cars and will pay you top cash of up to $7,999 for your scrap car or truck. With us, you get the most Cash for Scrap Cars, as we get the most cash from its metals.
CALL 0469 129 129
Why Sell Your Scrap Car To us?
We are one of Sydney's most Reliable Cash for Car Removal Company. When you sell your scrap car to us, you enjoy:
Instant cash quotes
Free car recycling
Free scrap car removals Sydney
Instant cash payments
Free paperwork
M4 Car Removal is much more than an average car removal company. We are a removal company that preps & recycles cars & trucks, so you have your Scrap Car Buyer that will get you the most cash for the metals of your car or truck. With us, you get paid Cash for Scrap Cars in Sydney, and you don't have the hassles of prepping it for recycling.
Scrap Car Removal Sydney – We Pay You Cash at Your Door, Collecting Your Scrap Car for Free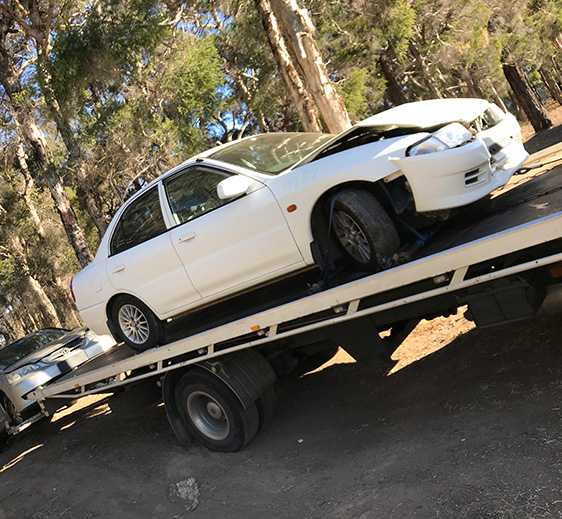 M4 Car Removal is your scrap car buyer that brings cash to your door, buying & collecting your scrap car for free. The process is simple. Contact us, and we'll offer to buy your car for cash. You tell us the time you'd like us to arrive to buy your scrap car, and we'll be there with all the equipment & cash to buy & remove your vehicle.
• Contact an M4 Car Removal appraiser for an instant cash quote for your scrap car. Get your quote over the phone or online.
• Accept or reject our cash offer for your scrap car or truck.
• Schedule a Free Scrap Car Removal in Sydney. Our removals are quick and convenient and the time that the cash for the metals of your car is put into your hands.
We Pay Cash for Scrap Cars of All Makes & Models
From European brands like Audi to Korean brands like Hyundai, M4 Car Removal provides exceptional Cash for Scrap Cars offers for all vehicle brands. We don't have any preferences for certain makes and models, so you can enjoy peace of mind knowing that you'll receive an honest, accurate and competitive Instant Cash deal for your vehicle no matter what.
Here's a list of auto brands that we accept:
 

Hyundai

Kia

Ford

Holden

 

Mitsubishi

 

Audi

Nissan

Subaru

Suzuki

Mazda 

Toyota

BMW

Honda

Daihatsu

Volvo

 

Volkswagen

Mercedes-Benz

Skoda

Lexus

Isuzu

And Many More
Why We Pay Top Cash for Scrap Cars – Even Those that are 'Worthless'
We'll come to you and guide you through all the necessary paperwork which we'll provide free of charge. All you need to do is provide a photo ID, proof of ownership and remove the license plates from your vehicle. Our trusted team of fully Licensed Car Removal Experts can have everything completed with ease, ensuring that you get the Cash for Cars payment you deserve quickly and without hassle.
Receive Instant 'Cash for Scrap Cars' Quotes Over the Phone
Our Quick Quotes which we provide over the phone or online are based simply on a full description you give us of your car. You'll need to let us know its condition, such as if there are any damaged parts, if it is still roadworthy and so on.
Some details we might ask for include:
Your Car's Condition

 

Your Car's Make & Model

 

Your Car's Age (Year of Manufacture

Your Car's Odometer Reading (kms)

The VIN (Vehicle Identification Number)
Get A Quote Today
To have your scrap car valuated, give M4 Car Removal a call at the number below, or fill out our Online Quote form at the top right of this page. We are your scrap car buyer & recycler that gets you the most cash for your car or truck.
Call us for a top cash offer for your unwanted scrap car at 0469 129 129.