We are Sydney's most reliable car buyer. We offer many perks such as free car removals, same-day sale, instant cash payment & free paperwork.
M4 Car Removal company (We buy unwanted cars) is a legitimate car buyer in Sydney that cares for our customers through exceptional sales & services. We understand that car owners can be in a dilemma when they have a vehicle that is in damaged condition. Time is tight, just like money, and getting rid of the car can be out of the budget. We provide car owners with an exceptional way to get their cars & trucks of any make and condition sold. A way that involves no costs, and no hassles.
Our company has grown into a leading removal company in Sydney for two reasons. First, we offer fair cash offers for old, unwanted or scrap cars, paying up to $7,999 cash. Secondly, we provide exceptional services promptly. We are the car buyer that makes it possible to get your car sold for cash in a day – or even less than a day in many cases. The entire process takes less than an hour.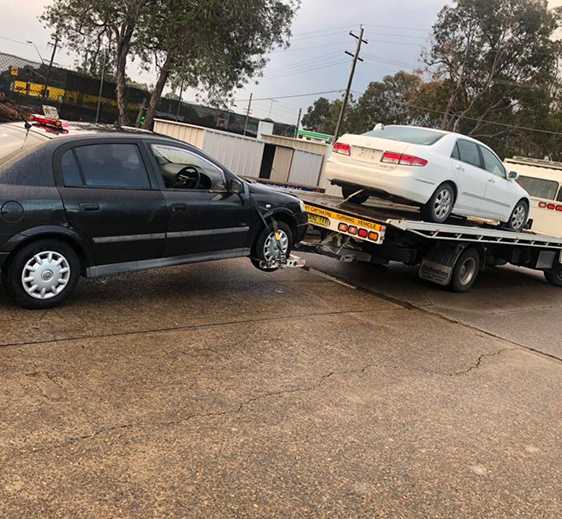 M4 Car Removal Sydney is a team of hard-working auto specialists that enjoy serving our customers the best way we can. We do so each day through fast & convenient services that are professional and courteous. We also achieve our high standards through green car recycling, as well as many other courtesy services like Free Car Removals Sydney as well as free car recycling and wrecking services. M4 Car Removal is the car removal company that provides services for all conditions of cars & trucks at no cost to the sellers.
While we are a leading car removal company in Sydney, we also are one that does not take advantage of our customers. We provide the services they require to sell cars of all conditions, but we do so with no obligation for them to accept our cash offers for their cars. When we make a cash offer, we make the best that we can. In other words, car sellers can rely on us for a fair price for their vehicles.
M4 Car Removal has devised a system to purchase cars and trucks that is simple. Car owners contact us letting us know factors like the make and condition of their vehicles, and we'll make them a quote. It is that simple. We also schedule quick and convenient car removals anywhere in Sydney, so from start to finish the process to get your car or truck sold is quick and convenient.
We service all of Sydney with premium car removal services. Whether your car is in scrap condition or in relatively good condition with a few repairs needed, we are the auto buyer that's ready to buy your vehicle, paying you instant cash for the sale.
M4 Car Removal is the car buyer that you can trust.