Get Cash for Your Cars Today with M4 Car Removal Sydney
Whether it's old, used, unwanted, or in scrap condition, you have a top buyer for your car that's just minutes away from coming to your location to pay you Cash for Cars with Free Car Removal Sydney. When we buy your car, we offer a quick sale for the car. We make Cash for Cars quotes over the phone and online, making reasonable cash offers for vehicles of any condition. We also pay the cash payment for the car by going to the location of the seller in Sydney, putting the cash directly into the hands of the owners.
The process is one that is not a hassle, and one that is quick & profitable for many car owners moreover we also include Free Car Removals. Contact us for a quote for your Car or Truck of any make and condition and enjoy a quick Cash for Car Sale & Free Car Removal Sydney wide.
CALL 0492 222 111

Sell Your Car Fast for Cash – We Pay Up To $7,999!
You may no longer want the car, but that doesn't mean that you don't want a reasonable price for it. As Best Car Buyers in Sydney, we know what car owners want when they sell a Scrap, Unwanted Car. Your car buyer is just around the corner – one that pays Fast Cash for Cars Sydney. We buy cars at supersonic speed. The process is fast. Do you have a car that you want to sell? Call us and we'll make you an offer. That is how quick selling a car is with us. We'll put the cash in your hand up to $7999 for the sale of your car today. We believe that car seller should be able to sell their cars without the hassle and without having to spend any of their hard-earned money in the process. Through our fair and accurate car valuations, We can Guarantee the Best Cash for Cars Rates in Sydney.
M4 Car Removal offers more than just great dollar prices – we also provide a range of exceptional services. When you sell your car to us, your Car's Removal is complementary wherever you are in Sydney. On top of this, our services are available 24/7 so all you need is to call us on the phone and tell us when and where and we'll be there to help you in no time.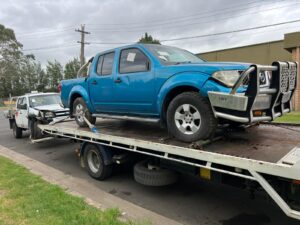 We Buy All Makes & Conditions of Cars, Caravans & Trucks
At M4 Car Removal, it doesn't matter if your car is roadworthy or dead. We'll buy it. We are the Car Buyer in Sydney that pays top cash for all makes and conditions of vehicles, paying up to $7,999. With us, you'll receive our best offer for your used Audi, your scrap Proton, your wrecked or damaged Toyota, or your old Isuzu, Trucks & Caravans. There's no make we won't buy, just as there is no condition of the vehicle we won't buy. With us, you always receive Top Cash for Cars Sydney wide & complimentary Car Removal service.
When the vehicle is for sale, a fast & profitable sale is always the best no matter what the condition of the car. We are a car buyer that pays reasonable prices for any vehicles of every make and condition. So, why would we want to buy a car of any condition, and not only ones that are in perfect working condition? Because we are a car buyer that also wreck & recycle vehicles.
Whatever vehicle you have, there's literally nothing we can't handle. We stand out because our services are provided for Peoples than just cars. Some of the vehicles we often tow include:
Cars (of all types)
Trucks
Vans
SUVs
Utes
4x4s
Boats
Machinery
Forklift
Caravans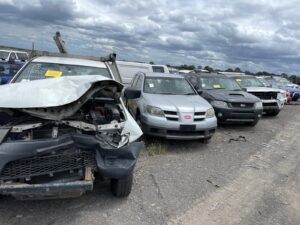 Enjoy A Free Car Removal Sydney With Us
We said we buy Cars, Caravans & Trucks at supersonic speed, and we do! With us, we make you a fast cash offer, and we are quick to get to your location in Sydney to put the cash for the sale of your car into your hand. We know you want a top cash sale for your car that allows you to collect the Cash fast with Free Car Removal Service, and that is what we offer.
M4 Car Removal is putting smiles on Sydney residents faces everywhere with our impressive Cash for Cars offers and Free Car Removal service. There's a reason why many of our customers are left with smiles on their faces. In fact, a lot of our customers come through a recommendation from friends and family, thanks to our world-class services & our dedicated, passionate, trustworthy & friendly staff.
With our passion for providing a world-class Car Removal service that puts customer satisfaction above all else, we have become an industry leader among Cash for Cars Dealer in Sydney. For a reliable Car Removal team that aims to give you the hassle-free & best quality service.
At a Glance Our Exclusive Services
You have a cash quote in your hand today for the sale of your Car or Truck to us.
We make cash for car quotes over the phone and online.
You have a Car Buyer that is ready to put the cash into your hand nearly as quick as you accept our cash offer.
We provide car sellers best Cash Rate for Cars & Same Day Car Removals.
You have a Car Buyer that doesn't make selling your car a hassle.
We provide all the necessary paperwork at the time of the purchase of the vehicle.
FREE Paperwork completed, Fast & Easy Service… more info regarding paperwork and relating to used car selling visit RMS NSW
You have a car buyer Sydney that will buy any make & condition of a vehicle for top cash.
Friendly, trustworthy & dedicated team members
Licenced, specialised & experienced Car Buyer
How Our Buying Process Works
• Contact us for Cash for Cars Sydney quote.
• Take us up on our offer – or reject it (it's totally up to you).
• Schedule a Free Cars Removals Sydney.
That fast, and you can be counting top Cash for your Cars, caravans or Trucks. Get a top cash offer up to $7999 with us.
Call Us for Instant Car Valuation
M4 Car Removal provides quotes over the phone and online. Get a Cash for Car Removal Sydney quote over the phone by calling us at the number below. Online quotes can be obtained by completing our Online Quote form & clicking the submit button. With us, no hassles or costs is getting your car sold, and you don't go out of your way.  In NSW if you are selling your car with the licences then you need to submit a Notice of Disposal Form.
Call us for a Cash quotes for Cars, Caravans or Trucks at 0492 222 111