Posted on 17th, Jul 19
Having an Unwanted Car in Sydney isn't the end of the world – even if your car is damaged, old or broken down.
Why? Because there's a Sydney Car Buyer who will provide you with a Top Cash for Cars offer for your vehicle, no matter how unsellable it may seem.
That Car Buyer is M4 Car Removals Sydney.
Countless Sydney residents have chosen M4 Car Removal Sydney to sell their Unwanted Car because of our peerless service and honest Car Removals Experts who put your benefit as the top priority.
If you want to Sell Your Unwanted Car in Sydney to someone you can trust, why not join the many happy customers who have chosen M4 Car Removal Sydney.
Why Choose M4 Car Removal Sydney to Sell Your Unwanted Car
M4 Car Removal Sydney's reputation as an unrivalled Cash for Cars service has meant that many car owners have come to us through word of mouth or recommendations from previous happy customers.
Our team has 15+ years of Industry experience and through a lot of hard work and consistent dedication to high-quality service, it's no wonder that we are considered the Industry Leaders for Car Removals.
To name only a few of the benefits of choosing M4 Car Removal to sell your Unwanted Car:
• Free Car Removals Sydney Wide
• Instant Cash for Cars Up to $9,999
• Same Day Car Removals that Take Under an Hour
• We Buy Vehicles in Any Condition, Brand and Type
• Instant Quotes
• Free Car Wrecking/Car Recycling
• Free Paperwork
• On the Spot Payments
• Fully Certified Car Removal Experts
• A No Hassles, No Worries Process
• An Honest and Reliable Service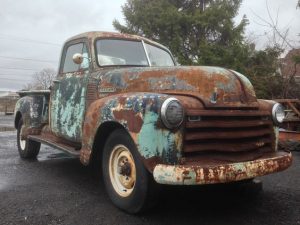 We Pay Cash for Unwanted Cars in Any Condition in Sydney
For M4 Car Removal Sydney, every car has value – even if they are damaged or no longer road-worthy.
This is because we buy vehicles 'As Is' for their Auto Parts and materials, especially their scrap metal.
Whatever condition your Unwanted Sydney Car is in, you can relax knowing that we will give you the service you require.
Cash for Cars
Cash for Old Cars
Cash for Damaged Cars
Cash for Scrap Cars
Cash for Junk Cars
Cash for Wrecked Cars
Cash for Broken Cars
Cash for Registered Cars
Cash for Unregistered Cars
We'll Pay Instant Cash for Your Sydney Car Whatever Make, or Model It Is
M4 Car Removal Sydney accepts all brands of vehicles and don't take preference. After All, we buy vehicles for their parts and materials and not to resell your car as is.
To name only a few of the brands we provide our professional Car Removals for:
Ford
Holden
Nissan
Toyota
Subaru
Honda
Hyundai
Kia
Mazda
Suzuki
Audi
 Mitsubishi
Contact M4 Car Removal Sydney today at 0469 129 129 or Get a Quote