Cash for Unwanted Cars - Sell Car & Claim Top Price
Get cash for unwanted cars with M4 Car Removal, one of Sydney's leading cash for car companies. We have the wreckers & equipment to get the most cash out of your wrecked or damaged car or truck. What this means for car sellers is that they can expect to get the best cash quote for their car with us. We pay car sellers up to $7,999 cash. Contact us for a quote today
CALL 0469 129 129
Get the Most Cash for Your Unwanted Car with Us
M4 Car Removal is your car removal company, auto wrecker, recycler and cash for car business, all rolled into one. When you have an unwanted car that you want to get rid of, M4 Car Removal is the car buyer to trust.
We Are Auto Wreckers That Pay Top Cash for Unwanted Cars
We are your wrecker that knows how to dismantle cars, pulling parts and components in good condition. Our mechanics then take over reconditioning the working parts & components to resale them for top cash. With us, you have the wrecker that knows how to wreck cars & trucks, as well as recondition the parts for resale, so you get top cash for your damaged car or truck.
Free Car Removals Sydney for A Zero-Expense Car Sale
M4 Car Removal offers damaged car & truck owners the convenience of free car removals in Sydney. When the car is damaged, there are no concerns or costs for getting it removed from your property. M4 Car Removal is your Free Car Removal company in Sydney that offers a quick removal that pays cash.
We Buy All Brands, Models and Conditions of Cars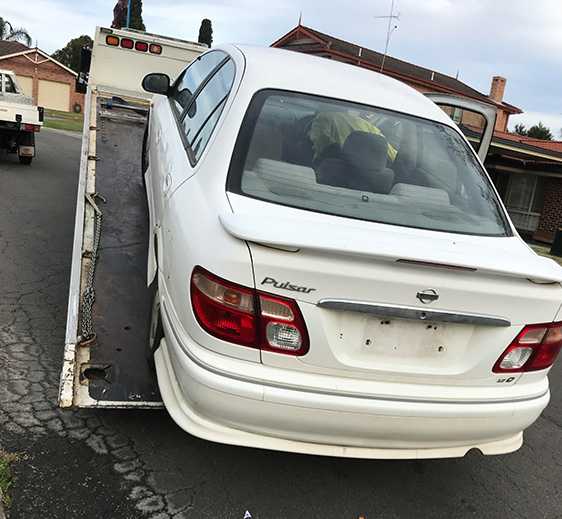 We buy all popular brands, such as Toyota, Honda, Hyundai, Suzuki, Nissan, Skoda, Holden, Mercedes Benz, BMW, Pronto and more. So, no matter what the make of your car, know that you have an instant buyer for it in M4 Car Removal.
We also don't discriminate when it comes to the condition of the cars. Accident damaged, corroded, engine dead or fire-damaged, M4 Car Removal will buy your car irrespective of its condition.
How to Schedule Your Free Car Removal Sydney That Pays Cash for Unwanted Cars
As the car wreckers that come to you, we only require that you accept the cash quote that we will offer you over the phone or online. If the cash amount sounds fair, take us up on it, and we'll schedule a free damaged car removal Sydney at a time that works for you today or the near future. Our removals include all paperwork to transfer the liability & ownership of the vehicle, and a cash payment, so your only concern is counting your cash payment for the sale of your vehicle to us.
Get Top Cash with Us
Get top cash for damaged cars with the car wreckers that are pros. Contact us at the number below or fill out our Contact Form at the top right of this page. Get top cash with the top car wreckers in Sydney.
Call us for a top cash quote for your damaged car or truck at 0469 129 129