When Your Truck is Damaged, Old or Unwanted – You Can Count on M4 Truck Removal
It can be challenging to sell an old or damaged truck, given that its value is no longer what it used to be. It's even worse if it's completely wrecked, as only scrap metal dealers want to buy it. Don't worry, that's why M4 Car Removal is here.
We want to buy your truck regardless of its condition. It doesn't matter what its model and make are, how old it is, and if it works at all. We'll buy your unwanted truck anytime.
Get the Most Cash for Your Truck
We understand that selling an old or wrecked truck often means getting very little money for it. That's why we offer the best cash for trucks rates in Sydney and the surrounding area. You can rest assured that you'll get the most cash for your truck if you choose our truck removal services.
We guarantee that we'll buy your truck for up to $7,999, depending on its overall condition. That's one of the most competitive rates you can get throughout Australia, including Sydney.
Enjoy a Hassle-Free Truck Removal
Apart from our top cash for trucks offers, we also stand out because of our hassle-free truck removal services.
Once you schedule the meet, our truck removal experts will arrive in no time to tow your truck away. Regardless of where your truck is, we won't charge you for towing. We'll also dispose of it in an eco-friendly manner. That's yet another reason to choose us if you, too, care about protecting the environment.
No matter what kind of truck you want to sell, give us a call, and we'll buy it. Simply tell us about its condition, and we'll give you your quote. Should you accept it and schedule the pickup, our truck removal team will soon take your truck off your hands.
Contact us today for an instant quote and get the best cash for trucks offer!
Contact us for an Instant Quote today at 0469 129 129
Get Cash for Scrap Trucks UpTo $9999 – Sydney No. 1 Truck Wreckers
At M4 Truck Removal, we value trucks of all shapes and sizes and most important conditions.
A Sydney Truck's market value can decrease significantly when damaged or old and most Sydney Truck Buyers will only buy a Truck in good condition to own or resell it.
M4 Truck Removal deals in Truck Parts and so whether your Sydney Truck is Unwanted or Scrap Metal, you get the guarantee from us that we will buy it – and for a fair price up to $7,999 too!
We offer Sydney Truck Owners: Cash for
Trucks
Damaged Trucks
Old Trucks
Unwanted Trucks
Scrap Trucks
Wrecked Trucks
Broken Trucks
Accident Damaged Trucks
Registered Trucks
Unregistered Trucks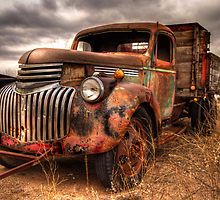 Sometimes Even Trucks Need Some Heavy Lifting – We Offer Free Truck Removals Sydney Wide
It takes more than your average Cash for Cars business to offer Reliable Truck Removals. At M4 Truck Removal, we are fully equipped with state-of-the-art Tow Trucks that can handle vehicles big and small and that includes trucks too.
Our Free Truck Removals are available all throughout Sydney wherever your Truck is including on road, off road, residential, commercial and industrial premises.
Some of the locations we often offer Trucks Removals include:
Sydney
North Sydney
Western Suburbs
Eastern Suburbs
South Sydney
Inner West
Parramatta
Blacktown
Penrith
Campbelltown
We Provide A Top Cash for Trucks Service Done Fast
When It Comes to Our Authentic Cash for Trucks Service, We Gladly Accept All Brands
At M4 Car Removal we don't discriminate when it comes to Truck Brands. We will gladly purchase Sydney Trucks from any brand with a Top Cash for Trucks Payment.
Some of the Truck Brands we often buy include:
Isuzu
Hino
Fuso
Iveco
Kenworth
Volvo Commercial
MAN
Mercedes-Benz
Holden
Toyota
Volkswagen
Kia
How to Get a Genuine Cash for Trucks Service in Sydney
For a Genuine Cash for Trucks Service in Sydney that you can count on every time, M4 Car Removal has you covered.
The process is simple and can be achieved in 3 easy steps.
Firstly: Contact us via phone or online for an 'Instant Quote'. Our fast quotes are no-obligation and can be provided for within a few minutes after you give us some details about your truck. We do not need to see your truck in person to provide an accurate Truck Appraisal!
Secondly: After scheduling your Free Sydney Truck Removal, our team will arrive at your location on time and pay you your Top Cash for Trucks offer.
Lastly: Within minutes, your Truck will then be towed away from your location leaving you with Top Dollar.
Sell Your Sydney Truck the Eco-Friendly Way Thanks to Our Advanced Truck Recycling Facility
Taking your damaged Truck to the rubbish tip is a thing of the past thanks to M4 Truck Removal. Not only do you not need to pay for towing, but you can also dispose of your truck in an eco-friendly way thanks to our Sydney Truck Recycling Facility that leaves no waste.
Through our Sydney Truck Wrecking Facility, your Truck's parts are put to good use so you can dispose of your Truck guilt-free.
Who We Are
M4 Truck Removal began with the vision of becoming Sydney's most trusted Cars Removal Service. We made the commitment of providing a service that did away with long-winded Vehicle Removals, dodgy vehicle dealers and Vehicle Buyers that paid dishonest rates.
Since then we have steadily grown the reputation as being Sydney's gold standard Truck Removal service, providing transparent a hassle-free Trucks Removals with exceptional Cash for Trucks Rates.
When you choose the M4 Truck Removal way – you choose the reliable way to Sell Your Truck.