Posted on 18th, Jan 20
There are a number of vehicles launched on a regular basis by various companies, seeing the demand and love of people for new and advanced vehicles. Like the people are fond of buying new vehicles, they also search for selling off their older ones to allow space for their new purchases in their garages and parking lots.
Sydney is the city, where one can witness numerous latest and top-notch vehicles running on the roads. Here, in Sydney, people are smart enough and know where and how to sell off their old or scrap vehicles with maximum benefit and make a purchase of the latest vehicle to stay updated with technology and competitive in society. When we say, vehicles, it includes not only cars but trucks, caravans, two-wheelers, and all other vehicles also, that needs to be replaced after a particular period of time. Selling trucks and caravans is a more hectic job than selling cars. These vehicles are used in transport and tourism businesses respectively and hold a huge value. The sellers while selling of these vehicles used in their business, feel pressure as they hardly get a fair amount in exchange for their truck or caravan and after selling them off, they have to make an instant purchase of a new truck or caravan.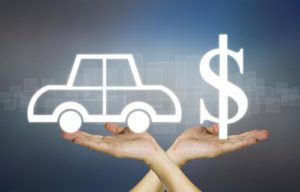 Understanding the need for scrap vehicle sellers, there are many companies that initiated Car removal business in Australia. In Sydney, M4 Car removals are one of the finest Scrap Car Removals Sydney and offers superlative car removal services to their clients in the most hassle-free manner. The company also deals in Cash for Caravans and Cash for Trucks Sydney and gives value money in exchange for the vehicle.
M4 Car removals have made the selling of the old or scrap vehicles very easy for the vehicle owners by offering the swiftest and seamless car removal services to ensure the utmost comfort and convenience of the sellers. Also, this is the company who is ready to buy your old or scrap vehicle in any condition and promises to finish off the entire process of vehicle removal as fast as possible. After you contact the company, an executive of their professional and skilled team arrives at your place and inspect the vehicle properly, and after a thorough inspection, he/she will quote you a fair amount for the vehicle to close the deal in a speedy way.
You can rely on this company as it recognizes the value of your old car, truck or caravan and knows how to make maximum money out of it. The team of professionals dismantles the vehicle and takes out all the parts of equipment that are in working condition or can be repaired and sells them off to the auto parts companies dealing in second-hand vehicle parts. This is the reason why M4 Car Removals is the best car removal company that pays maximum Cash for cars and provides Free car removals Sydney to make you left with more money in your hands and feel content after selling off your vehicle. for more info about our services, Call 0469 129 129.