Redfern residents, you can tick finding a trustworthy Cash for Cars company off your list! M4 Car Removal is Redfern's authentic Car Removal business who puts honesty at the forefront of their service. We pay exceptional Cash for Cars Redfern Rates and will also collect your vehicle for free with every purchase. For the Redfern Car Removals that you can depend on, look no further than M4 Car Removals.
Contact us today at 0469 129 129
Contact M4 Car Removal today at 0469 129 129 or through our online Enquiry Form
My Car is Junk – Will M4 Car Removal Redfern Still Give Me a Top Cash for Cars Payment for It?
Certainly! Unlike other Car Buyers who buy vehicles to resell them or own, we purchase vehicles for their auto parts and other valuable materials. Is your car no longer roadworthy? No problem: it still has valuable parts to us like its tyres, bumpers, rims, battery, engine and more. Whether your car is wrecked after an accident or is simply old and has been collecting dust for years, you can count on us to purchase it for a good price and provide a Free Car Removal Redfern service that can be completed in minutes.
We pay Cash for Cars in Redfern including:
Accident Cars
Old Cars
Scrap Cars
Junk Cars
Damaged Cars
Wrecked Cars
Broken Down Cars
Mechanical Fault Cars
Written Off Cars
Registered/Unregistered Cars
Unwanted Cars
Hail Damaged Cars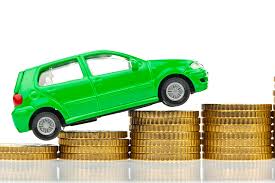 Why Choose M4 Car Removal Redfern?
Having served thousands of happy customers of the years, any one of them can tell you why choosing M4 Car Removal is the best choice to sell your car quickly and have it removed without fuss. Our friendly and licensed Car Removal Experts are handpicked for their dependability and their unrivalled level of experience.
To name only a few of the reasons why Redfern residents choose us:
Honest and Competitive Cash for Scrap Cars Rates
Free Car Removals in Redfern and Sydney Wide
Licensed and Experienced Car Removal Experts
We Provide a Prompt Service that is Always on Time
We Buy Vehicles of All Types, Conditions, Makes & Models
Friendly & Customer-Centric Experts
Free Paperwork
Instant Quotes
Advanced Tilt Tray Tow Trucks
A Trustworthy Service with No Hidden Costs
When Can I Book My Free Redfern Car Removal?
You can book us at any time, whether you want your Redfern car sold and removed Friday next week or as soon as possible. We have a Car Removal team stationed in Redfern and the rest of Sydney, so whenever you require our services, we're never far away!
I'd Like to Get a Quote. Do You Need to Inspect My Car First?
No, we will happily provide an Instant Quote for you over the phone or online. We don't need to first inspect your car in person and simply base our accurate quotes on details that you give us about your car. In no time at all, you'll receive a free, no-obligation quote.
Some of the details about your car we'll ask for might include:
Condition
Make
Model
Size
Weight
Age
Location
Odometer Reading (Kilometres)
I Live in Redfern But I Own a Truck – Do You Pay Cash for Vehicles of Different Sizes?
Definitely! Thanks to our knowledgeable experts and top of the line Tilt Tray Tow Trucks, we can seamlessly collect vehicles of all shapes and sizes, not just cars. We'll have your unwanted vehicle collected in minutes as usual and still pay you a smile-inducing Top Dollar sum.
We pay Cash for Vehicles in Redfern including:
Cars
Trucks
Vans
Utes
4x4s
SUVs
Buses
Minivans
Motorcycles
Scooters
Boats
Heavy Machinery
Scrap Metal
Forklifts
I Heard that You're the Simplest Way to Sell My Car for Cash in Redfern – Is There a Lot of Paperwork?
Part of our appeal is that we make the sale and removal of your car as hassle-free as possible. We'll handle the paperwork, simply bring your photo ID, proof of ownership and remove your registration plates. We'll be able to guide you through all of this and have everything done and dusted in no more than half an hour.
How Does Your Redfern Cash for Cars Service Work?
The first thing to do is call us for a quote and to also book your Free Redfern Car Removal. Our experts will arrive at your preferred time and pay you on the spot before removing your vehicle in minutes. You can also deliver your vehicle to us if you prefer and we may even raise your offer by up to $50 or so for your efforts. Through our Cash for Cars policy of buying Cars 'as is', we'll happily pay for your vehicle quickly, no matter what condition it is in.
Contact M4 Car Removal today at 0469 129 129