You get Top Cash for your car at M4 Car Removal. We are a top-rated Car Removal Epping Company that pays Cash for Cars in Sydney. Why go through the hassles of a typical car sale when you can contact us to make you an offer for your car and receive an instant cash payment and guaranteed premium services?
CALL 0469 129 129
We pay instant Cash for Cars. Get up to $7,999 when you sell your car to us.
We offer Free Car Removals Sydney wide.
We offer same day car removals and cash payments.
We offer free paperwork.
We are your best choice for a quick, easy and hassle-free car sale in Sydney that pays top cash.
We offer easy and flexible scheduling. We ask you to tell us when we should come to collect the car. So, you can have your car removed for free at a time that is convenient for you.
We buy not just cars but also vans, SUVs, trucks, 4WDs, caravans, boats, motorbikes and buses. No matter what vehicle you want to get rid of, we'll buy it for top dollar.
Cash for Cars Epping – We Buy All Makes & Conditions
At M4 Car Removal, you have a car buyer for your car of any make and condition. Old, used, damaged, scrap, wrecked, salvage, fire damaged, flooded, or unwanted cars have a buyer that doesn't create a hassle. We create an easy car selling experience that leaves sellers satisfied that they have made the right choice in selling their cars to us. We go to all the hassles and leave them with a superb car selling experience. See for yourselves. Call us for a top cash offer, which starts the selling experience off perfectly.
Some of the Car Brands that we've bought in the past include:
Toyota
Mazda
Holden
Hyundai
Honda
Ford
Kia
Suzuki
Isuzu
Mercedes
Lexus
Mitsubishi
Peugeot
Skoda
Nissan
Chevrolet
Renault
BMW
Volkswagen
Volvo
Audi
And more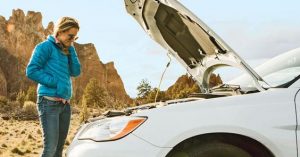 At M4 Car Removal, you get paid today for the sale of your car to us. We can't wait to make you our top cash offer and can't wait to put the amount into your hands. Get paid today for your unwanted car or truck in cash.
Your Car Is Sold in Minutes
With M4 Car Removal, your car can be sold in minutes. We make cash quotes over the phone and online. With us, you contact us for a quote, providing the details of your car or truck, and our appraiser will make you an accurate offer, based on the information provided. Our quotes are easy to obtain, and there is never any obligation to accept.
We Pay Instant Cash, Coming to You to Buy Your Car
At M4 Car Removal, we pay cash, going to our customers to buy and remove their cars. The process is one that is quick and always convenient as we won't come to buy & remove the car at a time that is inconvenient for you. We schedule Quick Car Removals that are at times that fit our customers' schedules. We also arrive with the cash and paperwork to purchase the car. With us, you have a Professional Car buyer that creates a stellar selling experience for you.
Why Choose Us?
We are a top choice for a Car Buyer in Sydney for a few different reasons, such as we provide:
An easy way to sell your unwanted car or truck of any make or condition for top cash.
Courtesy services that are unmatched by any other car buyer.
Same day car removals that pay cash on the spot.
A team of professionals that work hard to ensure you have the best car selling experience.
With us, you have a Cash Car Buyer today for your unwanted car or truck. You also have a cash buyer that comes to you to put the cash into your hands for the sale of your car and remove it for free. We know our business of buying cars and don't under valuate cars regardless of their makes and conditions.
Get A Quote
To obtain a cash quote, give us a call at the number below. Online quotes can be obtained by filling out our "Get A Quote" form at the top right of this page. When M4 Car Removal is called for a quote, we make our best offer for the car or truck, and cash is on its way once you accept our quote! Cash in on your unwanted car by contacting us today.
Call us for a top cash offer at 0469 129 129