Cash for Cars Bankstown - Get Top Dollar for Unwanted Vehicles
Who knew that Sydney's most Reliable Cash for Cars Company was in the heart of Bankstown?
If you live in Bankstown and want to Sell Your Car for Cash, you're in luck: M4 Car Removal Bankstown pays up to $7,999 in Instant Cash for Cars in any condition while providing a Free Car Removal.
You could have your Unwanted Car sold this very day and towed by Sydney's most trusted Cash for Cars Company.
We ensure that you sell your Unwanted Car for a fair price in a hassle-free way.
Contact M4 Car Removal Bankstown today at 0469 129 129
A Cash for Cars Bankstown Service Has Never Been Better thanks to M4 Car Removal
We have over the years garnered the reputation as being Sydney's go-to Car Removal Company. This is largely thanks to our honest and reliable Car Removals Service as well as our
highly competitive Cash for Cars Bankstown Rates.
Whatever condition your Unwanted Car is in, we promise a fantastic Cash for Cars Service that puts Instant Cash in your pocket and a high-quality Free Car Removals Bankstown Service.
M4 Car Removal Bankstown Pays Cash for Cars In Any Condition
Do you own a car that's damaged, old or simply unwanted? Well, it doesn't matter to us, because we'll pay Top Cash for Cars up to $7,999 for your vehicle even it just a scrap heap.
Most Car Buyers prefer vehicles that are in good condition because they want to resell or own it but we buy vehicles for their Vehicle Parts. In another word, you don't have to worry about repairing or prepping your car before selling it to us, because we will happily pay up to $7,999 for your Unwanted Car 'As Is'. We provide a Cash for Scrap Cars and Free
Scrap Car Removals Service that leaves you all smiles.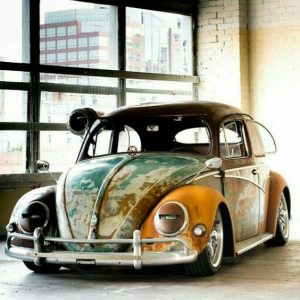 We Provide Bankstown Car Sellers with:
• Cash for Cars Bankstown
• Cash for Damaged Cars
• Cash for Broken Cars
• Cash for Wrecked Cars
• Cash for Junk Cars
• Cash for Trucks
• Cash for Old Cars
• Cash for Registered Cars
• Cash for Unregistered Cars
• Cash for Scrap Cars
Who We Are
We began with the goal to put an end to dodgy, hassle-prone and long-winded Car Sales. We are committed to providing Sydney-siders with a way to sell their car quickly, for a Top Cash for Cars offer and from an Honest Car Removals Service that puts your benefit above all else.
Our whole Car Removals Service is designed and committed to making the sale and removal of your car as convenient as possible. We do this through a range of fantastic services including:
• Free Scrap Car Removal
• Top Cash for Cars
• Instant Cash Offers
• Instant Quotes/Car Appraisals
• Professional Car Removal Experts with 15+ Years of Experience
• Free Paperwork
• Eco-Friendly Car Recycling
• Flexible Availability
• Emergency Car Removals
We Provide Vehicles Removals for Vehicles in All Shapes and Sizes
We aren't your average Car Removal Company – we provide high-quality vehicle removals for a whole range of vehicle types including trucks and buses. Whatever vehicle you need bought and removed, expect a Free Vehicle Removal done with confidence and respect when you choose us. Our fleet of advanced tow trucks are fully equipped to handle any Vehicle Removal you require.
We provide Sydney-siders with:
• Car Removals Sydney Wide
• Truck Removals
• Van Removals
• Bus Removals
• SUV Removals
• Ute Removals
• 4×4 Removals
• Heavy Machinery Removals
• Scrap Metal Removals
• Motorbike Removals
How to Receive Your Free Car Removals Bankstown Service
If you live in Bankstown and require a Genuine Car Removals Service, look no further than us. Our Free Car Removals and Cash for Cars Bankstown Service can be provided for after a simple phone call with our team.
After providing some relevant details about your Unwanted Car such as its condition, make, model, size, age, weight, odometer reading and more, we will provide you with an 'Instant Quote'.
If you accept our offer, our Car Removals Bankstown Experts will arrive at your vehicle's location to give you your Cash for Cars payment and Free Car Removal. The process can be completed in under an hour, putting your convenience as a top priority.
Step 1: Get an Instant Quote. We provide accurate and fair car appraisals over the phone or online without having to first visit your vehicle.
Step 2: Top Cash for Cars. Receive up to $7,999 'Same Day'.
Step 3: Free Car Removal. Within minutes your Unwanted Vehicle will be towed from your premises.
Contact M4 Car Removal for a quote today at 0469 129 129 through our Online Form.