Get UpTo $7999 Cash from Fast Growing Car Removal Company
There are benefits to living in Ashfield. Besides being located just 10 minutes from the buzz of the city, you also get easy access to Quality Cash for Cars Ashfield & Car Removal Services like M4 Car Removal.
Cash for Cars Ashfield Services has a new name: M4 Car Removal
Cash for Car Services has taken Sydney by storm. The only used car buyers to pay customers cash or their cars – no matter what condition they are in – they are the ones to contact should you have an old vehicle to sell.
Cash for Car Dealers buy all types of vehicles
Sedans
Hatchbacks
Jeeps
Utes
Vans
Pickups
Trailers
Caravans
Trucks
4 wheel drives
M4 Car Removal is an Ashfield-based Cash for Car dealer that pays top price for cars headed only one place – the scrap yard. If you believe your car has seen better days, then maybe it's time to get rid of it. Today, you can get cash for your car – no matter how old it is.
That's right, even if your car is more than 20 years old, and doesn't run any more, a Cash for Car Ashfield dealer (M4 Car Removal is proud to be one) will give you up to $7999 for it.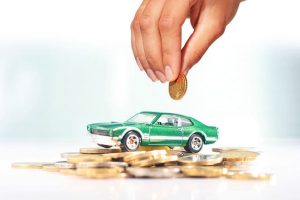 A king's ransom – that's what M4 Car Removal Ashfield will give you for your old car
Too many people see old cars the way they see old people – as objects, with no further commercial value that can be unlocked.
M4 Car Removal Ashfield is not like that. We see value where others don't. This makes us pick up cars that no one else will.
We will buy your old Volkswagen, your old Plymouth, Datsun and even the car brands they used to make but don't, any more.
At M4 Car Removals, what you see is what you get
Probably Sydney's fastest-growing Car Removal Service, we started with just one location in St Mary's.
Today, we are everywhere – with branches in the Inner West, Paramatta, Penrith, Wollongong, Mascot, Campbelltown, Epping, Bankstown and Sydney's Olympic Park.
Ashfield is the latest venue where we're promoting our Car Buying Service.
Have you damaged your car in an accident?
Why not get rid of it? All the damage will remind you off is the accident. And while we have no proof that damage such as a dent on a fender can cause you to have yet another accident, some psychologists view this as a possibility.
So, what do you do with a car that's damaged? You sell it – to a Cash for Car Dealer.
M4 Car Removal Ashfield will pay you a Top Price for your old Car – plus we will treat you like a king or Queen if you choose to sell it to us
• Why sell your car to us?
• We pay top prices always
• We are always courteous and polite over the phone
• We provide written quotes that we stick to
• If you need complimentary services such as an on-off garage clean out we will provide them
• We pick up your car from your home itself
• All our Quotes are FREE
We value speed just the way you do
M4 Car Removals has been in the Cash for Car business servicing Ashfield and other suburbs for over a decade.
A speedy, quick car removal service is what we provide our clients with.
We buy cars – all brands makes and models – also trucks, vans, 4 wheel drives and SUV's.
Cash is only part of the equation – yes, you can receive up to $7999 should you choose to sell your car to us – but what you will also receive is service with a smile – along with a 'Can Do' attitude that will put the sunshine back into your day!
The Best Car Removal Service in Ashfield? We'd like to think so. What defines our service? Speed. 8 hours is usually all it takes for us to give you a Quote for your car plus drive over to collect it – should you agree to sell your car to us.
Experience is what makes us different
M4 Car Removal is one of the most experienced Car Removal Services in Sydney. We understand the importance of service which is why we never fail to provide it to our customers. With us, you can expect car removalists who are punctual, uniformed and who will turn up to your premises on time. You can expect prices that are benchmarked to industry standards. And you can always expect service with a smile.
Sell your car in a day if you live in Ashfield
To do so, simply call us for a FREE Car Quote at M4 Car Removal Ashfield on 0469 129 129