Car Removals Penrith
M4 Car Removal pays Cash for Car Removal Penrith. For a convenient sale that leaves fast cash in your hand for the sale of your vehicle, contact us today. We buy all makes & conditions of cars, trucks, vans, SUVs, 4x4s, and buses.
CALL 0492 222 111
Sell Your Car with M4 Car Removal & Get Cash for Cars Penrith of Up To $7,999 Today
You don't have to wait to get your car sold. We are the Cash Car Buyer that provides quick car sales in Penrith. You can contact us over the phone or online, and we'll valuate your vehicle and provide a quote within minutes. Why wait to get your vehicle sold? With us, you don't have the typical hassles associated with selling vehicles:
No engine repairs to get your vehicle sold.
No costs of advertising for the sale of your vehicle.
No haggling over the price. We offer fair cash quotes for cars.
No having to drive or tow the car to our yard. We come to you instead to pick up the car.
In minutes, we'll make you an offer for you to decide if we are the cash car buyer you have been looking for! Contact us today.
We Go the Distance, Offering Free Car Removals Penrith
M4 Car Removal goes the distance when we buy cars in Penrith. We offer our local customers free car removals. We may be purchasing a used car in perfect working condition; or a scrap condition vehicle, and either way, our customers are not inconvenienced. We don't require our customers to take the time to tow their vehicles to us. With us, there are no costs and no hassles. We offer quick cash for car collections in Penrith. What's better is that our car pickups Penrith are offered at times that don't require our customers to reschedule their days to fit in their removals. We ask each of our customers the best time for us to arrive. Get a quote for your unwanted car and schedule your free car removal today.
Our Services
Aside from cash for cars Penrith and free car removals, M4 Car Removal offers a range of services that eliminate the costs of selling any make and condition of a vehicle.
Cash for cars
Instant cash is on its way once sellers accept our offers.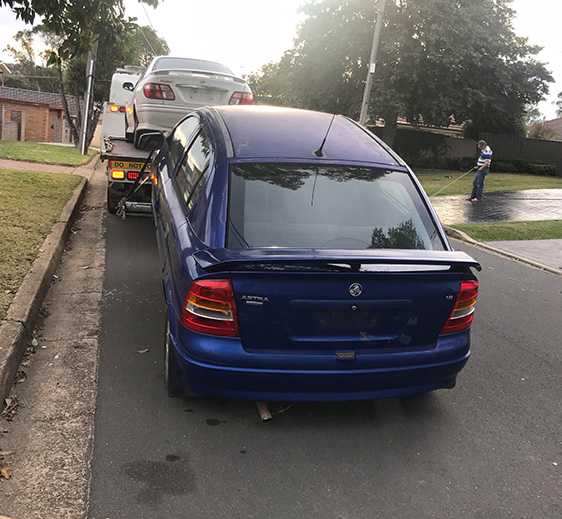 Free car removals Penrith
M4 Car Removal quickly removes vehicles, so there is no time wasted.
Free car dismantling
Get top cash for wrecked and damaged vehicles with the expertise of our auto wreckers.
Free car recycling
We calculate its weight & size, determine its metals, and let our car recyclers get to work to get our customers the most cash for cars with their car recycling expertise.
Free paperwork
M4 Car Removal provides all paperwork.
How Our Car Removal Process Works
M4 Car Removal offers an easy three-step process to get cars sold:
1. The very first step is contacting us over the phone or online. Our appraisers are quick to provide quotes. Provide them with a complete description of the vehicle, and a quote follows.
2. Decide if you'd like to accept or reject our offer. There's no reason to feel like you have to take us up on our offer as there is no pressure to accept it.
3.  Scheduling a Free Car Removal at a time of your choosing. We will come to your location to collect the car, hand over the payment and complete the paperwork for a legal sale of the car.
Get Your Car Sold with M4 Car Removal Today
To obtain a cash quote, please contact us at the number below. Online quote forms can be obtained by completing our "Get A Quote" form at the top right of this page. Get top cash for your car with M4 Car Removal.
Call us for a top cash offer & schedule a convenient car removal. Call us at 0492 222 111